Virtual RN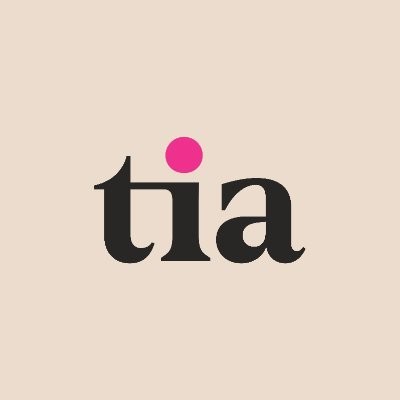 Tia
Remote
Posted on Wednesday, November 1, 2023
Role Title: Virtual Registered Nurse (Virtual RN)
Manager: Devon Klauck, Sr. Director, Clinical Product and Quality Care
Location: AZ, CA, or NY
Salary: 75-85k
Availability: Weekdays, 8hr shift between 6am-6pm PST
About Tia:
Tia is a full-stack women's healthcare business that builds products, tools and services to help every woman be her own patient advocate and get meaningfully better healthcare. Our latest product is the Tia Clinic — a "one-stop-shop" for female health with gynecology, primary care and wellness under one roof, and one health record. We're putting the soul back in medicine, one patient and one provider at a time.
As a mission driven team, we've rallied so that patients & providers might be able to experience healthcare with greater satisfaction, less frustration & improved outcomes, which means not just upending operational models, care models and technology, but entirely redefining the emotional journey of each team member as we experience this journey together.
Read more about Tia's:
Role Summary: As a Virtual RN, you will be part of Clinical Operations at Tia, working with teams across the company to empower providers to focus on patient care and support overall business needs. You will also be every Tia member's partner in their health and wellness journey- helping them navigate both the healthcare system and ensuring that they are getting a concierge-level experience at Tia.
Values:
Integrity and confidence in your practice
Ask why. Then why, again.
Act as a pack, not a lone wolf; Teamwork centric but with respect for top down directives when necessary
Find your superpower.
Insist on diversity.
Ownership mentality
Be compassionate
Find joy and gratitude everyday
Be driven to achieve excellence
Abilities:
Incorporate core nursing principles into clinical care
Solution-oriented: Will seek answers to your questions, whether through SOPs or through other team members.
Accuracy – Ability to perform work accurately and thoroughly, process oriented
Communication – Ability to communicate effectively verbally and in writing, clear & concise communications
Confidentiality – Maintain patient, team member and employer confidentiality. Comply with all HIPAA regulations.
Customer Service Oriented – Friendly, cheerful and helpful to patients and others.
Ability to meet patients and others needs while following Tia policies and procedures.
Decision Making – Ability to make critical decisions while following Tia policies and procedures.
Detail Oriented – Ability to pay attention to the minute details of a project or task.
Flexibility – Ability to adapt easily to changing conditions and work responsibilities.
Creative & open minded
Positivity – Display a positive attitude and is a positive agent for change.
Teamwork – Work as part of a team and collaborate with co-workers, builds relationships
Working Under Pressure – Ability to complete assigned tasks under stressful situations.
Skills:
Understanding of the healthcare ecosystem: past experience working with patients required
Understanding the RN Scope of Practice- medical triage, prescription refilling on behalf of the provider, lab reporting, etc.
Knowledge of electronic medical record and practice management systems
Knowledge of medical terminology
Proficiency in MS/Google Suite
Willingness to learn new technologies & frameworks
Developing processes where needed and driving for continuous improvement
Balancing multiple stakeholders including care team, members, and the business
Experience working in a high growth environment and comfortability jumping into new processes
Must Have:
Graduate from an accredited nursing program- BSN preferred
Active Registered Nurse state licensure in CA or in progress of obtaining. Additional licensure in NY & AZ preferred
Flexibility to work evening, weekend, and holiday hours
Responsibilities:
Day-to-day patient communications
Triage member communications appropriately
Manage inbound members messages, ensuring proper prioritization across various types of messages
Ensure if we cannot answer the members' needs that we connect them to someone who can i.e. urgent needs, clinical needs, etc.
When performing any handoffs to another team member, do so by providing both the members and other Tia team members full context.
Ensure each member's message is responded in a personal, empathetic way while adding context and informing members about their options in their healthcare.
Solution-oriented mindset -- will work to ensure Tia can support all members requests, no matter how difficult.
Ensures all messages are responded within agreed-upon turnaround time, and ends every day with 0 outstanding action items.
Maintain a clean & organized chat queue with an ownership mentality.
Demonstrates accountability for chats.
Ensuring members needs get met and ensuring that if a member expresses concerns, that we follow internal processes to ensure they get addressed.
Answering clinical questions in chat and escalating as appropriate
Responding to clinical questions in chat that arise within agreed-upon Turn Around Time while using Tia's Tone of Voice Principles
Providing patients with full context behind treatment recommendations
Escalating patients to providers or urgent care using designed protocols
Prescribing on behalf of the provider
Prescribing medication refills (based on Tia's protocols) to patients on behalf of the provider to ensure patients get timely access to medications
Reporting lab results
Reporting to patients their normal lab results within 24 hours of receiving the report
Communicating abnormal results to the provider and follow up as appropriate
Notifying patients of any lab errors and facilitating repeat testing when appropriate
Communicable disease reportingCompleting appropriate steps for reporting communicable diseases per county/state guidelinesAssisting with medical clearance/health forms
Reviewing health forms
Facilitating medical clearance appointments and testing when appropriate
Completing health forms when appropriate
Work collaboratively with care team members to facilitate careAct as a team when it comes to a patient's care, working together to ensure we can provide a high quality patient experience. Manage coordination of care within Tia's ecosystemDevelop & execute on core competency
Find your superpower to double down on a key area of the care coordination job to develop a speciality that you then develop & execute on. This can include:
Medical Triage

Triaging patients' concerns and symptoms
Navigating patients for the most appropriate care

Patient Education
Training Care Coordinations on clinical protocols
About Us:
Founded in 2017 by Carolyn Witte and Felicity Yost, Tia is the modern medical home for women. We are trailblazing a new paradigm for women's healthcare that treats women as whole people vs. parts or life stages. Blending in-person and virtual care services, Tia's "Whole Woman, Whole Life" care model fuses gynecology, primary care, mental health and evidence-based wellness services to treat women comprehensively. By making women's health higher quality and lower cost, Tia makes women healthier, providers happier, and the business of care delivery stronger — setting a new standard of care for women everywhere.
Tia has raised more than $132 Million in venture capital funding to date, including a recent $100 Million Series B investment, one of the largest early-stage rounds ever for a healthcare company focused on women. Tia has ambitious plans to scale its "whole-woman, whole-life" model to more than 100,000 women by 2023. We'll do this by growing virtual and in-person operations in existing and new markets while expanding its service lines to care for women throughout their entire lives -- from puberty to menopause. Since launching in 2017, Tia has grown to serve thousands of women aged 18-80 with blended in-person and virtual care in New York City, Los Angeles, Phoenix and soon San Francisco.
We're building a world class team to reimagine women's healthcare. We're an interdisciplinary team of clinicians, researchers, designers, technologists and operators who have seen firsthand how broken the healthcare system is for women. We're united by a powerful mission to enable every woman to achieve optimal health, as defined by herself, as well as a shared set of values and principles that define our business, products, and culture.
Tia is building a culture of excellence — in people, process and product. This is our northstar value;
What is excellence, exactly?
Excellence about constantly elevating yourself, it is the process of constantly striving to perform to the best of your abilities, and identifying your top potential through constant learning, experimentation and evolution. Excellence is not about achieving perfection, as that insinuates a pinnacle. Instead, in our terms, excellence is about the pursuit of constant improvement. We're looking for people who want to go on that hard journey of constantly setting new personal records, and organizational records.
We practice excellence at Tia by demonstrating the following types of behaviors: We chose (and actively choose) excellence as Tia's highest order value because it crystalizes into one word several behaviors that we hold dear, specifically:
A drive to

constantly improve through experimentation

, reflection. and an insatiable growth mindset — said another way, we're energized by the possibility of invention, innovation, and iteration

Being present in and grateful for the journey

— not just the goal line. Perfection is static. Excellence is a process (more on this important distinction below)

Asking why, then why again — because accepting "this is just the way it is" is not good enough
Grit & perseverance — a maker mentality that involves "rolling up your sleeves", but also deep care for oneself and for others
A commitment to uncovering talents to unlock "rock star" potential across every individual
Furthermore, excellence reflects the "bigness" and the "boldness" of Tia's mission and vision — a world in which every woman can achieve optimal health, as defined by herself.
Said another way, Tia's mission is NOT to make healthcare incrementally better for women. Instead, we've intentionally set out to create a fundamentally new paradigm for modern women's healthcare that's truly excellent. We believe that creating a company that operates in a culture of excellence will manifest in our product. Reaching this goal is not an overnight pursuit or a "one and done." We have not and will not "get it right" with the first swing. Rather, this higher order goal is a moving target — one we have not and will not ever fully "achieve." By design, we will never be "done" with this work, but instead, we will be continuously in pursuit of our mission. It is this continuous pursuit — the journey, not the finish line — that truly embodies excellence.
Location: This is a fully remote position. There is a preference for candidates located in either San Francisco, New York, Los Angeles or Phoenix. (CORP ONLY)
Note: Spacing should be consistent throughout post. Edit as needed!
Benefits (CORP)
Unlimited vacation
Free Tia membership
Competitive stock option package
$300 one-time WFH stipend
$50/month phone and internet reimbursement
Medical, dental, and vision benefits
401k program (no matching at this time)
Top of the line 13" Macbook Pro
Travel stipend for team off-sites
This position may require attendance at company and team off-sites and is subject the Company's vaccine requirement, as permitted by law and subject to reasonable accommodation.
Tia is an equal opportunity employer. We are proud to foster a workplace free from discrimination. We strongly believe that diversity of experience, perspectives, and background will lead to a better environment for our employees and a better product for our users and patients. We strongly encourage people of color and members of the LGBTQ+ community to apply.
If you are committed to collaborative problem solving, creating high-quality and user-centric products, and want to make waves in women's healthcare, join us!