Nurse Practitioner (Primary Care) Williamsburg, New York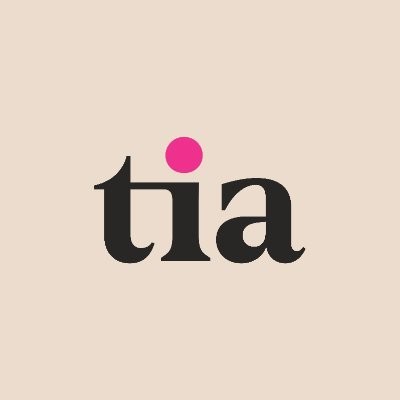 Tia
Brooklyn, NY, USA
Posted on Thursday, October 19, 2023
About Tia:
Tia is a full-stack women's healthcare business that builds products, tools and clinical services virtually and in person to help every woman be her own patient advocate and get meaningfully better healthcare. We're putting the soul back in medicine, one patient and one provider at a time through a care philosophy that is reimagined to listen to and empower women to actively take control of their healthcare. The care philosophy that supports our patients is also built to support clinicians who are the heart and soul of the care Tia is able to provide. In order to do that - we need YOU!
Read more about Tia's:
About the role:
We're looking for a nurse practitioner passionate about women's health for Tia's Brooklyn, NY in Williamsburg as well our Soho NYC location.
As a Nurse Practitioner at Tia you'll be the backbone of the care delivery system. Your clinical expertise related to the full spectrum of providing affirming primary care for women including: gynecological services, primary care, procedures and holistic whole person care is welcome! We are looking for a family or adult nurse practitioner with experience and passion for primary and gynecological care. A dually certified nurse practitioner in Women's Health would be a plus!
Nurse Practitioners are integral to the formation and iteration of our care model - with opportunities to provide direct patient care but also participate in technology development, interdisciplinary case studies, protocol development and innovation.
A bit about you:
Values and abilities you'll bring to Tia:
You're motivated to elevate women's care by bringing a shared-decision making approach to women's health.

You believe that each woman knows her body best. Your mission as a healthcare provider is to listen to patients and find ways to help them achieve their optimal health. You practice this by being a true partner on a patient's health journey.

You are an incredibly good question-asker & prober, this allows you to identify nuances of a patient's life that could be pertinent to their story.

You're facile with technology

You are a tolerant and inclusive thinker. You believe in sex-positive, no judgment and radically inclusive healthcare for every person, and espouse these values in your everyday life.
Skills and assets you'll bring to Tia:
You're a board certified Nurse Practitioner (

family nurse practitioner preferred

), in the state of New York, with an unrestricted license, able to provide primary and gynecology care and support of all aspects of women's health with compassion and empathy

You're adept at providing primary care services including: annual exams and pap smears, hypertension management, diabetes management, anxiety and depression management, urgent care concerns (coughs, sore throat, abdominal pain, etc), basic dermatological condition management, STD screens, UTI & Vaginal infections consults etc

You're highly tech savvy

You're willing to work some (but not all) evenings + weekends as needed by schedule.

You're authorized to work in the US
Other "nice to have" skills:
You have procedural skills to perform: IUD insertions, nexplanon insertion and colposcopies or a desire to learn.

As an organization that seeks to create an environment for all women to feel safe, heard, recognized and avowed in their health, bodies and lives, we are consistently seeking providers with backgrounds that are meaningfully different from those already forming our team. You bring a diverse background, a range of care experiences in different communities or various modalities.

Formal professional training in the following areas is highly valued: care delivery for women who have experienced trauma, care delivery for LGBTQ identified folks including gender affirming hormone management, outpatient primary care depression and anxiety management.

Experience or formal training weaving integrative medicine practices into your care plan development.

Contracted with major payers (BCBS / Anthem, Cigna, Aetna, United) ideal but not required - as long as you are willing to be credentialed
Per New York Pay Transparency Laws (as of November 1, 2022), please see below for the compensation range for a ( NP- NY Williamsburg): $135,000 - $150,000
Benefits
Talented and collaborative team who will both support and challenge you.

Market competitive salary

Medical and dental benefits

40 hour role (5 x 8 hour shifts or 4 x 10 hour shifts)

Provider Set Up (iPad)