Medical Assistant [LA: Silver Lake] FT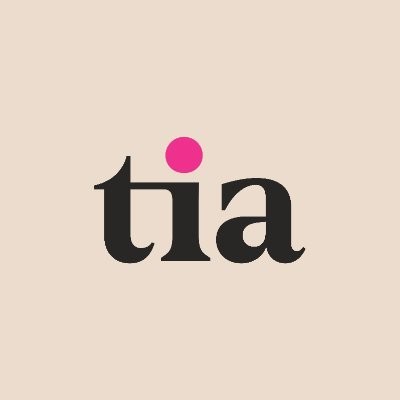 Tia
Los Angeles, CA, USA
Posted on Thursday, October 19, 2023
Role Title: Medical Assistant
Manager: Clinic Manager
Location:
3921 Sunset Blvd 2nd Floor
Los Angeles, CA 90029
Hours & Shift:
Mondays-Fridays - hours may vary (morning/evening shift)
Some Saturdays as needed
Compensation: $22.00 - $25.00/hr
Role Summary: As one of Tia's Medical Assistants you perform routine administrative and clinical tasks to keep the clinic running smoothly. Core functions of your role will include rooming patients, collecting patient health information, messaging with patients, ensuring all rooms are properly prepared throughout the day, managing supply inventory, collecting & preparing blood and other samples, running front office operations, such as scheduling and billing, from time-to-time.
Tia Company values you "spike" on:
Probing deeply to understand

Asking why then why again

Act as a pack not as a lone wolf

Finds joy and gratitude every day

Practice Personalized Care
Abilities:
Highly organized

Ability to multitask

Strong process orientation

Excellent patient service orientation

Detail-oriented

Keep a vibe of calm, steadfastness and composure under pressure
Skills:
Phlebotomy

Lab review

Vitals documentation

Autoclaving + disinfecting

Supply expiry review

Supply management & ordering (budget management)
Responsibilities:
Ask why and probe deeply to understand the reason for the patient's visit.
Ask questions to collect background story -- leaving notes for providers

Review health summary with patient, ensure all the info is accurate

Take the patient's vitals and record
Close the loop and ensure that all follow ups are handled per clinical process and in a timely manner.
Confirm patients current pharmacy preference and update in TiaMD and DrChrono

Process any Rx

Order Labs and imaging

Ensure all Dx codes are properly added to lab and imaging orders
Act as a pack with fellow MAs, front of house staff and NPs/MDs to ensure the proper "air traffic controlling" in the clinic
Ensure that patients are moved from front of house to back of house- "room patients"

Leverage providers with signals if they are running behind / clinic is backed up

Monitor the schedule to know who has checked in

Perform review of the schedule the night before, brief providers on the day + think through "air trafficking" requirements for the day
Practice Personalized care
Review health records of next day patients every day -- ensure providers are briefed on the patients coming in

Remember the nuances of each patient, remind providers of these nuances

Work to capture nuances and personal needs of each patient in your time with them to help providers and all Tia care professionals better serve the patient

Communicate and document these nuances when appropriate
Perform phlebotomy on patients as needed
Uphold the clinical guidelines for Phlebotomy
Leverage providers have reviewed labs, and leverage providers in delivering results to patient
Follow the system for Lab review as established by the Medical Director

Ensure that all labs are closed out each day

Maintain the order and spotlessness of the clinic
Other "nice to have" skills:
As a clinic that seeks to create an environment for all women to feel safe, heard, recognized and avowed in their health, bodies and lives, we are consistently seeking providers with backgrounds that are meaningfully different from those already forming our team. You bring a diverse background, a range of care experiences in different communities or various modalities

Former positions in delivering care for women in the following situations is a plus: women for battered or abused women, decision making support for low-income women, care delivery for LGBTQ, care delivery for immigrant or migrant or english-as-a-second-language support populations

You have experience running data security protocols and have a strong understanding of HIPAA

A strong understanding of & interest in oxidative / chronic stress, stress literature, immunsystem compromise, inflammatory response systems is a plus
Other important details:
You're willing to work nights & weekends, if needed

You're authorized to work in the US

Tia is an equal opportunity employer
Tia requires that Medical Assistants complete credentialing with specified payors and that you authorize Tia to complete this credentialing through our preferred vendors.
This position may require attendance at company and team off-sites and is subject the Company's vaccine requirement, as permitted by law and subject to reasonable accommodation.
Tia is an equal opportunity employer. We believe that diversity of experience, perspectives, and background will lead to a better environment for our employees and a better product for our users and patients. We strongly encourage people of color and members of the LGBTQ+ community to apply.

If you are committed to collaborative problem solving, creating high-quality and user-centric products, and want to make waves in women's healthcare, join us!
Per California Pay Transparency Laws (as of Nov 1, 2022), please see below for the compensation range for a Medical Assistant:
About Us:
Founded in 2017 by Carolyn Witte and Felicity Yost, Tia is the modern medical home for women. We are trailblazing a new paradigm for women's healthcare that treats women as whole people vs. parts or life stages. Blending in-person and virtual care services, Tia's "Whole Woman, Whole Life" care model fuses gynecology, primary care, mental health and evidence-based wellness services to treat women comprehensively. By making women's health higher quality and lower cost, Tia makes women healthier, providers happier, and the business of care delivery stronger — setting a new standard of care for women everywhere.
Tia has raised more than $132 Million in venture capital funding to date, including a recent $100 Million Series B investment, one of the largest early-stage rounds ever for a healthcare company focused on women. Tia has ambitious plans to scale its "whole-woman, whole-life" model to more than 100,000 women by 2023. We'll do this by growing virtual and in-person operations in existing and new markets while expanding its service lines to care for women throughout their entire lives -- from puberty to menopause. Since launching in 2017, Tia has grown to serve thousands of women aged 18-80 with blended in-person and virtual care in New York City, Los Angeles, Phoenix and soon San Francisco.
We're building a world class team to reimagine women's healthcare. We're an interdisciplinary team of clinicians, researchers, designers, technologists and operators who have seen firsthand how broken the healthcare system is for women. We're united by a powerful mission to enable every woman to achieve optimal health, as defined by herself, as well as a shared set of values and principles that define our business, products, and culture.
Tia is building a culture of excellence — in people, process and product. This is our northstar value;
What is excellence, exactly?
Excellence about constantly elevating yourself, it is the process of constantly striving to perform to the best of your abilities, and identifying your top potential through constant learning, experimentation and evolution. Excellence is not about achieving perfection, as that insinuates a pinnacle. Instead, in our terms, excellence is about the pursuit of constant improvement. We're looking for people who want to go on that hard journey of constantly setting new personal records, and organizational records.
We practice excellence at Tia by demonstrating the following types of behaviors: We chose (and actively choose) excellence as Tia's highest order value because it crystalizes into one word several behaviors that we hold dear, specifically:
A drive to

constantly improve through experimentation, reflection. and an insatiable growth mindset — said another way, we're energized by the possibility of invention, innovation, and iteration


Being present in and grateful for the journey — not just the goal line. Perfection is static. Excellence is a process (more on this important distinction below)


Asking why, then why again — because accepting "this is just the way it is" is not good enough


Grit & perseverance

— a maker mentality that involves "rolling up your sleeves",

but also

deep care for oneself and for others


A commitment to uncovering talents

to unlock "rock star" potential across every individual
Furthermore, excellence reflects the "bigness" and the "boldness" of Tia's mission and vision — a world in which every woman can achieve optimal health, as defined by herself.
Said another way, Tia's mission is NOT to make healthcare incrementally better for women. Instead, we've intentionally set out to create a fundamentally new paradigm for modern women's healthcare that's truly excellent. We believe that creating a company that operates in a culture of excellence will manifest in our product. Reaching this goal is not an overnight pursuit or a "one and done." We have not and will not "get it right" with the first swing. Rather, this higher order goal is a moving target — one we have not and will not ever fully "achieve." By design, we will never be "done" with this work, but instead, we will be continuously in pursuit of our mission. It is this continuous pursuit — the journey, not the finish line — that truly embodies excellence.