Virtual Care Nurse Practitioner (California Licensed)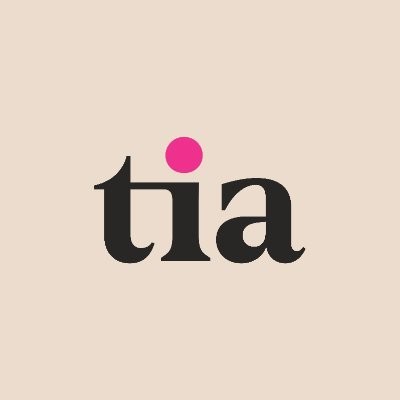 Tia
California, USA
Posted on Wednesday, October 18, 2023
About Us:
Founded in 2017 by Carolyn Witte and Felicity Yost, Tia is the modern medical home for women. We are trailblazing a new paradigm for women's healthcare that treats women as whole people vs. parts or life stages. Blending in-person and virtual care services, Tia's "Whole Woman, Whole Life" care model fuses gynecology, primary care, mental health and evidence-based wellness services to treat women comprehensively. By making women's health higher quality and lower cost, Tia makes women healthier, providers happier, and the business of care delivery stronger — setting a new standard of care for women everywhere.
Tia has raised more than $132 Million in venture capital funding to date, including a recent $100 Million Series B investment, one of the largest early-stage rounds ever for a healthcare company focused on women. Tia has ambitious plans to scale its "whole-woman, whole-life" model to more than 100,000 women by 2023. We'll do this by growing virtual and in-person operations in existing and new markets while expanding its service lines to care for women throughout their entire lives -- from puberty to menopause. Since launching in 2017, Tia has grown to serve thousands of women aged 18-80 with blended in-person and virtual care in New York City, Los Angeles, Phoenix and soon San Francisco.
We're building a world class team to reimagine women's healthcare. We're an interdisciplinary team of clinicians, researchers, designers, technologists and operators who have seen firsthand how broken the healthcare system is for women. We're united by a powerful mission to enable every woman to achieve optimal health, as defined by herself, as well as a shared set of values and principles that define our business, products, and culture.
Tia is building a culture of excellence — in people, process and product. This is our northstar value;
What is excellence, exactly?
Excellence about constantly elevating yourself, it is the process of constantly striving to perform to the best of your abilities, and identifying your top potential through constant learning, experimentation and evolution. Excellence is not about achieving perfection, as that insinuates a pinnacle. Instead, in our terms, excellence is about the pursuit of constant improvement. We're looking for people who want to go on that hard journey of constantly setting new personal records, and organizational records.
We practice excellence at Tia by demonstrating the following types of behaviors: We chose (and actively choose) excellence as Tia's highest order value because it crystalizes into one word several behaviors that we hold dear, specifically:
A drive to

constantly improve through experimentation

, reflection. and an insatiable growth mindset — said another way, we're energized by the possibility of invention, innovation, and iteration

Being present in and grateful for the journey

— not just the goal line. Perfection is static. Excellence is a process (more on this important distinction below)

Asking why, then why again — because accepting "this is just the way it is" is not good enough
Grit & perseverance — a maker mentality that involves "rolling up your sleeves", but also deep care for oneself and for others
A commitment to uncovering talents to unlock "rock star" potential across every individual
Furthermore, excellence reflects the "bigness" and the "boldness" of Tia's mission and vision — a world in which every woman can achieve optimal health, as defined by herself.
Said another way, Tia's mission is NOT to make healthcare incrementally better for women. Instead, we've intentionally set out to create a fundamentally new paradigm for modern women's healthcare that's truly excellent. We believe that creating a company that operates in a culture of excellence will manifest in our product. Reaching this goal is not an overnight pursuit or a "one and done." We have not and will not "get it right" with the first swing. Rather, this higher order goal is a moving target — one we have not and will not ever fully "achieve." By design, we will never be "done" with this work, but instead, we will be continuously in pursuit of our mission. It is this continuous pursuit — the journey, not the finish line — that truly embodies excellence.
Location: This is a fully remote position. (Active NP license for the state of CA required for this role but you may live outside of CA with the active CA license)
About the role:
We're looking for a Full-Time Nurse Practitioner (active NP license for the state of CA) passionate about women's health for Tia's Virtual Care Team. As a Virtual Nurse Practitioner, you will be an integral part of the care delivery system. You will see patients virtually and deliver comprehensive and integrative care spanning across gynecology and primary care services: from virtual annual visits to birth control consults to flu/cold consults and dermatology management. Further, you will remotely triage, diagnose, and treat patients via our proprietary chat software.
Nurse Practitioners are integral to the formation and iteration of our technology development and care model. In addition to your clinical role, you'll have an opportunity to shape the Tia care model and improve our technology tools. You'll collaborate with our product & engineering teams to share insights and feedback.
Schedule is set with some flexibility. Start times are 7a-9a for early shifts and or 10a-12p for later shifts. Expectation is that you take two evening shifts per week. However we do have some flexibility depending on availability.
A bit about you:
Values and abilities you'll bring to Tia:
You're motivated to elevate women's care by bringing a shared-decision making approach to women's health.

You believe that each woman knows her body best, though she may need help interpreting what the signs mean. Your mission as a woman's healthcare provider is to help your patients understand those signs and develop robust, multi-faceted treatment plans to reach health goals. You practice this by being a true partner on a patient's health journey, never dogmatic, rigid or glued to institutions.

You are an incredibly good question-asker & prober, this allows you to identify nuances of a patient's life that could be pertinent to their story. You're like a detective -- but you do this with an elegance that makes the patient feel at ease sharing deeply personal information.

You're facile with technology, comfortable and experienced providing high quality care digitally via telemedicine and interested in the process of developing new technology to support the highest quality clinical care..

You're data driven and consistently incorporate new and evolving research into your day-to-day practice

You're a high functioning multi-tasker who has an incredible ability to stay calm and focused under pressure - this is a given - you are a NP after all! .

You are a tolerant and inclusive thinker. You believe in sex-positive, no judgement and radically inclusive healthcare for every person, and espouse these values in your everyday life.
Skills and assets you'll bring to Tia:
You're a board certified Nurse Practitioner (family nurse practitioner or women's health nurse practitioner), with active and unrestricted licenses in the state of

California

and able to provide primary care and support of all aspects of women's health with compassion and empathy. You have experience and a passion for delivering high quality integrated care via telemedicine and are highly tech savvy. While experience as a direct digital care provider in the past is not a must - it is highly desired!

Deep clinical expertise in providing primary care and women's health experience (at least 2 years of post-graduate clinical experience) including: STD screens, UTI & Vaginal infections consults, Pelvic Pain, Vaginal Bleeding, Birth Control counseling, annual exams and urgent care concerns (coughs, sore throat, abdominal pain, basic dermatological conditions) with an ability to take this brick and mortar experience and translate it to virtual delivery.

Exceptional written and verbal communication skills.

Demonstrated excellence in Interpreting and act on clinical labs + ultrasound results

Willingness to work evenings + weekends as needed by schedule

Authorized to work in the US
Other "nice to have" skills:
As an organization that seeks to create an environment for all women to feel safe, heard, recognized and avowed in their health, bodies and lives, we are consistently seeking providers with backgrounds that are meaningfully different from those already forming our team. You bring a diverse background, a range of care experiences in different communities or various modalities.

Formal professional training in the following areas is highly valued: care delivery for women who have experienced trauma including having a lived experience of abuse, decision making support for low-income women, care delivery for LGBTQ identified folks, care delivery for immigrant or migrant or english-as-a-second-language support populations.

A strong understanding of & interest in chronic stress and trauma as it relates to immune system compromise and inflammatory response systems is a plus.

Experience or formal training weaving integrative medicine practices into your care plan development.

Contracted with major payers (BCBS / Anthem, Cigna, Aetna, United)
Benefits
Remote role with flexibility to work from home

Market competitive salary ( 120-140K depending on experience for 40 hour work week)

Annual CME stipend

Medical and dental benefits

Paid holidays, vacation, and sick leave
This position may require attendance at company and team off-sites and is subject the Company's vaccine requirement, as permitted by law and subject to reasonable accommodation.
Tia is an equal opportunity employer. We are proud to foster a workplace free from discrimination. We strongly believe that diversity of experience, perspectives, and background will lead to a better environment for our employees and a better product for our users and patients. We strongly encourage people of color and members of the LGBTQ+ community to apply.
If you are committed to collaborative problem solving, creating high-quality and user-centric products, and want to make waves in women's healthcare, join us!