Director, Program Management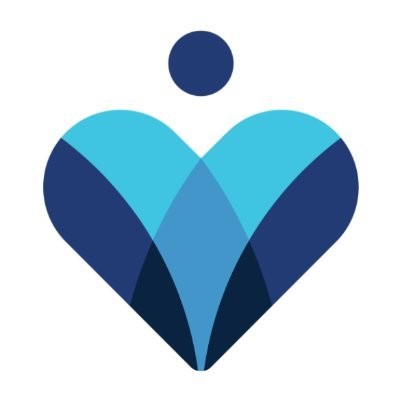 MedArrive
Remote
Posted on Saturday, February 18, 2023
Director, Program Management
at MedArrive (View all jobs)
Remote
MedArrive is a fast-paced and fast-growing start up on a simple mission: Improving people's lives by bringing more humanity to healthcare. Our enemy is an often soulless, transactional healthcare system that's increasingly engineering the vital human touch away from the experience - and often hard to access.
The cornerstone of our competencies is our ability to reach patients and engage them in their homes using EMTs & paramedics based in the community. Our strength is our ability to build on that cornerstone and bring all relevant resources to bear (telehealth providers, social work, deep analytics, etc.) to holistically care for a patient. We package these capabilities into a portfolio of healthcare programs for our customers, including but not limited to Immunizations, HEDIS gap closures, Risk adjustment, Foster Care follow-up, Managed Care coordination, and ED/IP Utilization Reduction. These programs, that span from episodic to longitudinal in nature, are our products.
As Director of Program Management, you will champion our products to win in the market on quality and value, and be profitable. You will lead the charge on crisp definition, planning and execution of programs scoped via SOW to meet both MedArrive and customer expectations. Your focus will be on successful operational solutioning, planning and execution of individual programs, as well as ensuring these are repeatable in a consistent, scalable, and profitable way with the right blend of technology, analytics and operational rigor.
What you'll do:
Ongoing stewardship of new program deals

Collaborate with BD, Finance, and Partner Success teams to interface with new potential clients, and create and manage deal sheet
Demo systems and capabilities to clients as needed
Lead discovery of program requirements with cross-functional clinical and operational teams
Ensure every part of organization is aligned with SOW requirements
Establish earliest/optimal program timelines based on dependencies and resource constraints
Define KPIs for program success
Program implementation and execution
Be the central point of communication on implementation progress for customer and internal teams
Establish operational workflows connecting the dots between internal functions and vendor partners for telehealth, lab, referrals, etc.
Apply creative solutions to resolve program risks
Project manage implementation workstreams using standard project templates
Coordinate Go-Live operations (war-room/daily huddles)
Conduct training on systems and processes as needed
Maintain program success dashboards tracking financial, clinical, operational, and experiential targets and actuals
Program productization

Templatize program archetypes from pricing and scoping through training, system configuration and reporting
Drive continuous improvement in program efficacy through technology enablement (SW, Analytics, ML) partnering with eng & data science leads.
What you'll need:
7+ years of hands-on experience in a Program Management role
You are a leader who prioritizes the success of the team and company
You are a collaborative partner who is always thinking ahead, challenging assumptions, and anticipating issues before they happen. You help teams avoid surprises
You show good judgement, guiding the team in making trade-offs between immediate and long-term customer and business needs
You have extensive experience project managing roadmap priorities and aligning cross-functional stakeholders to turn requirements into reality
You're an excellent oral and written communicator that can break down complex topics into clear and concise messaging
You have strong organizational and time management skills, and excellent attention to detail
You are highly adaptable to a dynamic atmosphere of fast-moving requirements and scope
You have an ownership mentality with a bias to action and preference for being hands-on
Experience working with healthcare data in enterprise/consumer space is highly preferred
More about us
MedArrive exists to expand access to care, drive efficiency, and reduce healthcare expenses. We enable healthcare payers and providers to seamlessly extend care services into the home, unlocking access to high-quality healthcare for more people at a fraction of the cost.
Our logistics and care management platform allows providers and payers to bridge the virtual care gap, integrating physician-led telemedicine with in-person care from EMS professionals, Nurses, Community Health Workers, Phlebotomists, and more. As a result, patients can access trusted medical expertise from their homes' comfort and safety without interruption to the continuity of care, ultimately resulting in better patient outcomes, a better-utilized healthcare workforce, and significant cost savings for patients and providers alike.
MedArrive has more than 50k highly-skilled "Field Providers'' including EMS professionals in its national network, and services span dozens of clinical use cases, including complex condition monitoring, transitional care and readmission prevention, vaccinations and immunizations, medication administration and much more.
MedArrive is a proud Equal Opportunity Employer – we recruit, train, compensate and promote our team members based on qualifications. We know how important it is not only to include, but to actively seek out a diversity of opinions and voices.
We want to hear from you regardless of your race, religion, national origin, sex, gender identity, sexual orientation, disability, age, veteran status, or any other applicable legally protected characteristics.
The expected total cash compensation (includes base salary and bonus) is $165,000- $185,000, depending on a variety of non-discriminatory factors, including qualifications, experience, and geographic location. The Director of Program Management will also receive a meaningful equity grant.