Manager, Patient Outreach and Support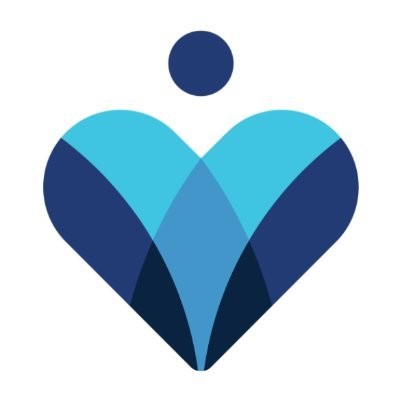 MedArrive
Customer Service
Remote
Posted on Wednesday, December 21, 2022
Manager, Patient Outreach and Support
Remote, US EST/CST time zone preferred
Here at MedArrive, our mission is to improve people's lives by bringing more humanity to healthcare. Access to healthcare is more important than ever, but telehealth can't do it all. MedArrive brings an end-to-end platform connecting health plans, healthcare, providers, field providers, and patients to bring hands-on care to the home
As Manager, Patient Outreach and Support, you will play a dual role in leading a team of care advocates (call center agents) to champion the adoption of MedArrive's in-home care solution and providing excellent patient care from initial contact through program graduation. Your focus would be on successful enrollment of patients into our care program, followed by engaging the patients through calls to ensure patients keep their appointments. You will be a hands on, data-driven people leader with a proven track record of developing and employing successful telephonic outreach and engagement strategies in a fast changing market environment to help our current and prospective patients by delivering best-in-class service.
What You'll Do?
You will be accountable for

patient outreach

and new patient

enrollments

on a daily, weekly and monthly basis.

Own the team's

opt-in, quality and utilization

performance and metrics

Establish

key performance metrics and reports

to clearly communicate

targets

, pinpoint performance improvement areas and effectively coach the team to

drive conversions

of prospective patients into new patients

Coach the team to utilize

motivational interviewing

techniques to understand the needs and alleviate barriers to enrollment

Ensure a culture of deep understanding of and appreciation for the value that MedArrive programs drive for our patients so that the team can effectively communicate this to patients and schedule the initial visit

Identify opportunities and implement processes to

improve funnel conversions

from initial patient leads to appointments made and kept

Collaborate cross-functionally with leaders across the business to identify strategies to achieve overall company success




Manage all operational aspects of the team including daily inbound and outbound calls for enrollment and engagement, staffing, escalations and queue monitoring

Motivate, educate, and train the team through daily huddles, weekly training, and monthly recap sessions to ensure cohesion and performance

Oversee training and development for agents including programs for new hires, new launches, new sales techniques and ongoing refreshers

Conduct periodic reviews to ensure care advocates meets quality and performance expectations

Formulate and collect operational metrics, prepare reports and provide timely management reports of outreach and engagement activities

Responsible for ensuring high customer satisfaction by establishing yourself as a trusted advisor and partner
What You'll Need
Bachelor's degree or equivalent

5+ years of experience in

patient-facing experience in the healthcare setting

, driving patient acquisitions and appointment fulfillment

2-3 years of patient

outreach and support

experience or similar background requiring initiating patient/customer relationships built on trust within a call center setting

Experience coaching team on

effective patient outreach and conversion,

including but not limited to effective rebuttals, persuasive style, clear explanation of program value, etc.

Track record of setting and achieving aggressive, yet attainable goals through team leadership, innovation, coaching and best practice creation

Experience performing root-cause analysis to better understand sales/conversion hurdles and coaching team members to drive performance.

Experience in making staffing decisions to scale up or scale down the team depending on business needs

Experience and comfort in using technology such as telephony products, and customer relationship management tools such as Salesforce or equivalent

Excellent written, oral, and interpersonal skills to ensure that each of your interactions with the team, patients, families, and other stakeholders are effective and meaningful

Energy and enthusiasm consistent with working for a startup; ability to self-teach in order to problem solve, takes initiative

Highly self-driven, motivated, and strong work ethics and teamwork

Ambitious individual looking for an opportunity to grow with the company but prepared to roll up their sleeves on the journey
What you may have in addition?
Experience working in a startup, high-growth environment.

Bilingual in Spanish
Stamina and energy for occasional US based travel
More about us
At MedArrive we believe in the value of diverse experiences. If you think you meet some of the qualifications, but don't necessarily check every box in the job description, we encourage you to still apply. Your experience matters.
MedArrive is proud to be an equal opportunity workplace and is an affirmative action employer. We are committed to equal employment opportunities without regard to their race, color, ancestry, religion, sex, national origin, gender identity, sexual orientation, physical or mental disability, medical condition, marital status, age, or status as a disabled veteran or veteran status, or any other legally protected status. Such action shall include, but is not limited to employment upgrading, demotion or transfer; recruitment or recruitment advertising; layoff or termination; rates of payment and other forms of compensation and career development opportunities; and selection for training including apprenticeship.
For candidates living in Colorado and/or New York, the expected base pay range is $75,000 - $90,000, depending on a variety of non-discriminatory factors, including qualifications, experience, and geographic location.