Senior Medicare Advocate (Experienced)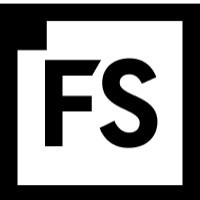 Fair Square Medicare
Legal
United States
Posted on Thursday, August 17, 2023
About Us


We're Fair Square Medicare, one of the fastest growing technology startups in the country. 95% of our clients would recommend us to a friend. 94% of our clients stay with us year over year.
Backed by some of Silicon Valley's leading VCs, Forbes recently announced our $15M Series A to build upon our success and achieve our mission of helping every American senior successfully navigate one of the most daunting and byzantine systems ever known to man: Medicare.
About Medicare


Medicare is a government health insurance program - passed into law in 1965 - that almost every seniors enrolls in when they turn 65. Back then, it was all the coverage a senior needed, but 55 years later, healthcare costs are sky-high, and folks need to purchase secondary insurance from a private carrier or face the risk of bankruptcy.
And here's the problem: the average senior has 50 options of secondary Medicare coverage, each of which can lead to drastically different health outcomes.
Concretely speaking, if you choose the wrong plan, you could die a lot sooner than if you chose the optimal one.

About You


We're looking for empathetic, driven, and mission-oriented people to join our team and guide American seniors through selecting the right health plan when they become eligible for Medicare.
This role is for experienced hires typically with knowledge of the Medicare industry.
If you are not an experienced hire, please apply to this role: Senior Medicare Advocate
Our most successful team members:
Deeply care about our clients. Many of them entered the Medicare business after watching an older loved one struggle with the healthcare system.
Typically haven't been insurance sales for too long. We've found that too much time working at incumbents in this industry can be bad for a person's spirit.
Want to work in a fast-paced environment. We're on our way to building a $100B company. We want people who are excited by this mission.
Tech literate. You don't need people to help you with software and computer. You figure it out.


About The Role


A day in the life of a Fair Square Medicare Agent looks like this:
You answer calls from people who our marketing team has reached out to. If it's the first time you're talking to them, you explain how Medicare works, how to decide between a Medicare Supplement and a Medicare Advantage plan and narrow in on a plan.
If it's your second call with a client, you enroll them in a plan
You follow up with clients you had a first call with.


Our Interview Process


Here's how our interview process works:
Here's how our interview process works:
Round 1: Complete this application
Round 2: Video interview

Prompt: Explain Original Medicare to someone for the first time

Round 3: Interviews with Hiring Manager & Team
Round 4: You'll do a final interview with the company's senior leaders. The next day you'll either get an offer or not.


This process can go as fast or as slow as you like. We've done the whole thing in less than a week.
Our Training Process


Every new hire goes through Fair Square University (FSU), our proprietary training and certification program. As part of FSU you will become:
Licensed to sell health insurance in all 50 states (we will cover all costs).
An expert in Medicare, and our company's approach to helping seniors navigate their options.
Contracted and certified to sell health plans from every major insurance carrier in the country.


Completing FSU typically takes new hires three to four weeks. When finished, you will not only acquire a new license and skillset, but you will also join an elite group and community: the country's top 1% of Medicare experts.
Compensation


We compensate our agents with the following:
Cash

$35,000 base
$70 apiece for each of the first 30 closes in a month
$80 apiece for each of the next ten closes in a month
$130 apiece for any subsequent closes

Benefits

Aetna PPO. Full coverage of Silver-level premium.
Dental & Vision.
Workstation

Equity - You'll receive incentive stock options


Our
top agents enroll 50-60 clients a month and earn close to six figures
. Agents who consistently perform and want to lead a team can earn six figures.
If you are interested:
Please complete this application to get started!