Manager Stop Loss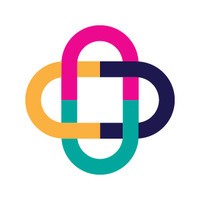 Centivo
Remote
Posted on Friday, May 26, 2023
We exist for American workers and their employers -- who are the backbone of our economy. That is where Centivo comes in -- our mission is to bring affordable, high-quality healthcare to the millions of Americans who struggle to pay their healthcare bills.
Centivo is looking for a Stop Loss Manager to join our team!
Under the guidance of the Vice President of Sales Operations, you will work with various internal departments (including Client Success, Implementation, Claims Operations, Member Services and Sales). You will also be the main point of contact for first level review of any issues, reporting concerns, as well working with other TPA's in the industry, brokers, consultants, and various vendors to assist obtaining the necessary information for the stop loss management team to provide accurate policy management to Centivo's clients.
The Stop Loss Manager will be responsible to oversee and ensure the completion for end to end stop loss policy administration for Centivo's self-funded clients. This includes but is not limited to specific claimant identification, completion of notification forms, reporting on high-cost claimants and clinical reports to the stop loss carrier, and claims filing to ensure Centivo meets its contractual and fiduciary responsibilities.
Team Management-Development
Monitoring and managing the team's assignments, including resource balancing. (Please note this is a working manager position where the candidate will work hand-in-hand with their team members to complete the volume of work.)
Developing policies, processes and procedures to further improve the department's services
Defining staffing ratios and further define roles and responsibilities with the department
Lead the development\management of any new functionality and workflows to improve and automate current manual processes
Ensure knowledge transfer and training is delivered, retained and reinforced
Responsibilities Include:
Be responsible for overseeing the stop loss management team completes the end-to-end stop loss claim processes and procedures are completed timely for all stop loss reporting and policy advance funding/reimbursements are completed filed and reimbursed timely.
Ensure the business requirements for the configuration and management of Centivo's stop loss administration software system and be responsible for the successful implementation and execution of those requirements.
Work cross functionally with Stop Loss Coordinator, finance, claims and product teams to ensure information and timely decisions are being made for the benefit of our client and organization.
Work with the Vice President of Sales Operations to adjusting processes, identifying and sourcing tools, identifying staffing needs (new positions and training staff), and collaborating with internal teams to as necessary for items requiring escalation.
Maintain a process for identifying potential specific claimants within each client's utilization data including collaboration with other key departments to identify and monitor specific claimants in a timely fashion
Manage specific and aggregate claim submission processes, acting as liaison between Centivo and its stop loss carrier partners including:

Ensuring new carriers have Non-Disclosure Agreements in place before sharing any client data
Providing stop loss carrier with necessary information required for claim reimbursement consideration and appeal submissions.
Requesting changes to stop-loss policy and/or client SPD as needed to ensure seamless coverage
Participating in internal workgroups and task force(s) as needed to successfully implement stop loss administration in claims system

Collaborate with Sales Executives, Account Managers and/or other internal department(s) for the management of renewal quote requests
Complete all renewal paperwork including stop-loss proposal, stop loss application, and stop loss contract, then submit/save items to appropriate parties/locations
Analyze stop-loss policies against the quote, application, and plan document for accuracy and agreement.
Generate timely and accurate financial data for monthly report submissions
Proactively reviews weekly reports to identify potential high-cost claimants
Participate actively in team and department meetings on stop loss administration process, client/product implementation planning as it may relate to stop loss management
Ensure stop loss industry knowledge is current, bringing forward ideas and recommendations to ensure Centivo has competitive position in the marketplace
Training new hires and teaching the necessary workflows and processes established, and creating and maintaining document outlining current state procedures
Attend meetings and collaborate with other departments as needed for representation of the Stop Loss team
Convey renewal information for stop-loss rates internally within Centivo
Utilize developed understanding of all aspects of operational functions to efficiently perform to the established service standards as related to renewals and client service
Elevate client issues and concerns to appropriate Manager, Client Services and/or Account Management
Performs other miscellaneous projects, assignments, and duties as assigned by management
Qualifications:
Required Knowledge, Skills and Abilities:
Strong leadership and team management skills
Demonstrated abilities with process development and improvement as well as change management
Excellent oral and written communications; an ability to present information in a way that establishes rapport, persuades others, gains understanding.
Ability to anticipate the oncoming workload, identify barriers, and ensure all required work is completed timely
Advanced knowledge of Microsoft Office products (Excel, Power Point, Word)
Strong customer service, organizational and time management skills
Demonstrated ability to meet performance goals, including accuracy and productivity
Ability to access, operate, and maintain various software applications
Ability to work independently with minimal supervision
Demonstrated commitment to Centivo's mission and values
Education and Experience:
10 years of experience in stop loss policy management and/or financial claims analytics required
Bachelor's degree required
Licensed, Life Accident and Health Insurance required
Stop Loss policy management and marketing experience required, specifically with self-funded insurance
Knowledge of the stop loss claims/submission and stop loss carrier reporting needs
Preferred Qualifications:
El Dorado/Javelina experience
Ringmaster experience
Work Location:
This position is remote and or in the Buffalo Office
Pay Transparency
To determine our range, we consider as many of the following data points as are available to us: external market salary survey data, internal data in terms of comparable roles and our budget for the position. Compensation is both an art and a science (as is negotiating a salary for a new job at a new company!), so what we have posted is our good faith estimate of what we expect to pay. We encourage candidates to apply for positions that are of interest and share their desired salary. We consider that as an additional data point, along with candidate skills and qualifications as part of our process.
Salary Range
Who we are:
Centivo is an innovative health plan for self-funded employers on a mission to bring affordable, high-quality healthcare to the millions of working Americans who struggle to pay their medical bills. Anchored around a primary care based ACO model, Centivo saves employers 15 to 30 percent compared to traditional insurance carriers. Employees also realize significant savings through our free primary care (including virtual), predictable copay and no-deductible benefit plan design. Centivo works with employers ranging in size from 51 employees to Fortune 500 companies. For more information, visit centivo.com.

Headquartered in Buffalo, NY with offices in New York City and Buffalo, Centivo is backed by leading healthcare and technology investors, including a recent round of investment from Morgan Health, a business unit of JPMorgan Chase & Co.