Client Success Team openings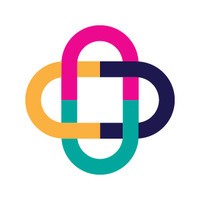 Centivo
Customer Service
Remote
Posted on Friday, May 26, 2023
We exist for American workers and their employers -- who are the backbone of our economy. That is where Centivo comes in -- our mission is to bring affordable, high-quality healthcare to the millions of Americans who struggle to pay their healthcare bills.
Centivo is looking for a Client Success Associate (Coordinator/Manager) to join our team!
As a Client Success Associate (Coordinator/Manager) at Centivo, you will play a crucial role in ensuring the growth and renewal of a select portfolio of clients. You will provide comprehensive support, including tracking and managing escalations, preparing key client deliverables, offering strategic guidance, and fostering strong relationships with clients and their brokers.
Who Will Love This Job:
Passionate professionals who are dedicated to making a positive impact on the lives of millions of Americans by providing affordable and high-quality healthcare solutions.
Individuals who thrive in a client-facing role, building strong relationships and delivering exceptional customer service.
Problem solvers who enjoy analyzing complex data and translating it into actionable insights to drive client success.
Collaborative team players who excel in a fast-paced, dynamic environment and enjoy working with cross-functional teams to achieve common goals.
Detail-oriented individuals who can effectively manage multiple tasks, prioritize workloads, and meet deadlines with a high level of accuracy.
What you'll do:
Serve as the primary point of contact for clients post-implementation, addressing inquiries and issues to ensure client satisfaction and effective account administration.
Conduct and present annual plan and performance assessments, delivering customized marketing and communication solutions to drive higher member activation.
Proactively identify key risks and develop and execute client health improvement plans.
Foster strong relationships with clients and brokers to support renewal and growth objectives.
Collaborate with internal departments, external vendors, and brokers/consultants to address client needs and build strong partnerships.
Track and monitor all client issues, ensuring timely resolution and reporting progress during scheduled calls.
Prepare client-related reports, perform data manipulation in Excel for ad hoc analysis, and create and present PowerPoint presentations as needed.
Participate in sales meetings, providing insights from the client success perspective to prospective clients.
Contribute to ongoing process improvement by recommending enhancements to client implementation and account management methodologies.
Demonstrate critical thinking, problem-solving, and project management skills in a fast-paced, fluid environment.
You should have:
Excellent verbal and written communication skills, with the ability to convey complex information clearly and concisely in a professional manner.
Strong customer service skills, including the ability to think critically and solve complex problems.
Outstanding organizational skills, attention to detail, and the ability to effectively prioritize tasks.
Impressive interpersonal skills, with the ability to establish rapport and collaborate effectively with clients and colleagues.
Advanced knowledge of Microsoft Office products (Excel, Outlook, PowerPoint, Word).
Proven ability to manipulate and analyze data sets using Microsoft Excel.
Location: Remote, anywhere within United States. Office space is available for candidates in the Buffalo, NY area.
Base Salary:
For our job openings we typically post very narrow, realistic, salary ranges. We have decided to post for different levels and have offered our ranges below.
Level 1 range $50,000 - $65,000
Level 2 range $65,000 - $85,000
Level 3 range: $85,000 - $105,000
Pay Transparency
To determine our range, we consider as many of the following data points as are available to us: external market salary survey data, internal data in terms of comparable roles and our budget for the position. Compensation is both an art and a science (as is negotiating a salary for a new job at a new company!), so what we have posted is our good faith estimate of what we expect to pay. We encourage candidates to apply for positions that are of interest and share their desired salary. We consider that as an additional data point, along with candidate skills and qualifications as part of our process.
Salary Range
Who we are:
Centivo is an innovative health plan for self-funded employers on a mission to bring affordable, high-quality healthcare to the millions of working Americans who struggle to pay their medical bills. Anchored around a primary care based ACO model, Centivo saves employers 15 to 30 percent compared to traditional insurance carriers. Employees also realize significant savings through our free primary care (including virtual), predictable copay and no-deductible benefit plan design. Centivo works with employers ranging in size from 51 employees to Fortune 500 companies. For more information, visit centivo.com.

Headquartered in Buffalo, NY with offices in New York City and Buffalo, Centivo is backed by leading healthcare and technology investors, including a recent round of investment from Morgan Health, a business unit of JPMorgan Chase & Co.